This year the fitness technology market is continuing to see huge growth. Dedicated wearable fitness devices tripled in ownership over the past 2 years. Devices today are much more sophisticated than pedometers.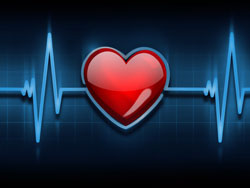 A company by the name of Qardio recently introduced the Qardio-Core. The device is a chest strap that continually provides medical-grade monitoring of a wearer's ECG, heart rate, heart-rate variability, level of physical activity and variations in body temperature, among other functions. The QardioApp converts the activity information into clear, comprehensive feedback and transmits the QardioCore health data to a secure storage Cloud. The data can be accessed by a designed healthcare provider anytime, reducing the need for in-person visits, which can save time and money.
Valencell offers the PerformTek wearable sensor technology that analyzes blood flow and physical activity level to monitor the user's fitness biometrics. Through the use of headsets, armbands, and wrist devices operating through the PerformTek platform, biometrics such as heart rate, VO2 max and sleep activity can be monitored and recorded.
Skechers, the famous shoe maker, offers the Skecher GOwalk Activity Tracker. This is a 24/7 wrist-worn silicon band that measures steps taken, distance traveled, and calories burned. It also acts as a sleep monitor that can identify sleep patterns by measuring sleep quality, duration, and waking moments. The free Skechers fitness app allows a user to set daily goals. Red, yellow, green, and blue LED light on the band guide the user toward reaching those goals.
Staying healthy should be a top priority and embracing the latest digital fitness products will make it even easier and fun!