Have a question about Aetna? We're here with answers.
Call us at 1-866-567-8222
Aetna is one of the largest health care companies in the U.S. with a strong presence and network in California. Membership nationwide is over 18 million medical members, over 14 million dental members, and over 11 million pharmacy members. The company's health care network is gigantic, with nearly 1 million health care professionals, over 500,000 primary care physicians and specialists, and more than 5,000 hospitals. The annual revenue of the company 2009 was over $34 billion. The company was established in 1850 when Aetna Health Insurance Company organized an Annuity Fund to sell life insurance.
Aetna has received numerous awards. FORTUNE magazine named Aetna most admired company in the Health Care: Insurance and Managed Care category for 2010. This is the third year in a row that the insurance company has received this coveted award. The company's mission is "dedication to helping people achieve health and financial security by providing easy access to safe, cost-effective, high-quality health care and protecting their finances against health-related risks. Building on our 156-year heritage, Aetna will be a leader cooperating with doctors and hospitals, employers, patients, public officials and others to build a stronger, more effective health care system."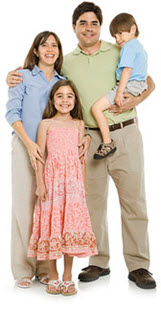 Aetna: Continues to Provide Quality Aetna Health Insurance
The company offers a variety of health insurance products and services. Medical insurance plans are available for individuals and families, group health plans, Medicare, and dental. You can also obtain fast free health insurance quotes from the California Health Plans website.
There are numerous options that you have when searching for health insurance. Our agency has helped thousands of Californians with their health insurance needs. We have a large staff of knowledgeable licensed health insurance agents that can help you select the right health insurance plan. Give us a call at 1-866-657-8222 or use our online quote system to help you quickly find a medical plan that is right for you, your family, or your company.