Have a question about Oscar? We're here with answers.
Call us at 1-866-567-8222
Oscar prides itself on making simple health plans and offers smart healthcare by combining people and technology. The result is a great healthcare experience. Personalized help is available from Oscar's innovative Concierge team. The team consists of three care care guides and one nurse who can assist you in selecting a doctor, comprehending your benefits, and help you save money.
Get free preventive care like an annual checkup, flu shot, cancer screenings, and more with any Oscar plan. The most popular plans from Oscar include free generic drugs and low copays for routine care from day one. The Oscar smart phone app allows you to talk to a doctor on the phone for free anytime. You can also see a doctor from the network of high-quality doctors and hospitals that are convenient to you. Referrals are not necessary, so if you need to visit a specialist, you can proceed right away as no permission is required.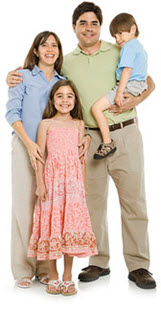 Oscar: Healthcare how it should be.
Oscar is making healthcare easier with simple plans, concierge service, and smart tools to help you save time and money.
All Oscar plans reward you for staying active. Through the steps program on the Oscar mobile app, when you reach your daily step or sleep goal, Oscar will credit you a dollar for your effort. Those credits can then be redeemed as an Amazon.com gift card.