Have a question about Anthem Blue Cross? We're here with answers.
Call us at 1-866-567-8222
The popular California insurance carrier known as Blue Cross of California or simply Blue Cross, is now formerly referred to as Anthem Blue Cross. Anthem Blue Cross is a subsidiary of WellPoint, which is the nation's largest health benefits company, with more than 33 million members in its affiliated health plans. WellPoint conducts business in California as Anthem Blue Cross (formerly Blue Cross of California).
Anthem Blue Cross provides health insurance plans for individuals, families, and groups. Blue Cross individual health plans are available with many types of coverage. Individual PPO health plans from Blue Cross offer the advantage of lowering the share of medical expenses when one uses a doctor or hospital that are part of the Blue Cross PPO network. HMO Plans from Blue Cross are easy to use when one selects a Primary Care Physician (PCP) from the Blue HMO network. Visits to the PCP have set co-pay amounts for visits and include prescription drug coverage and maternity benefits. View a complete list of Blue Cross of California plans.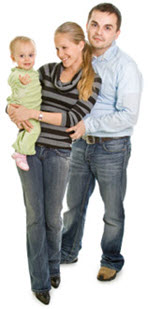 Anthem Blue Cross of California Health Insurance Plans
Anthem Blue Cross offers a variety of health insurance plans. Within seconds you can receive quotes from our website and compare the benefits and rates. We have summarized the most popular Blue Cross health plans for you.
Premier Plus PPO plan offers the highest level of medical benefits.
SmartSense® Plus plan covers the essential needs and at some of the lowest monthly rates.
CoreGuardSM Plus plans offers protection against significant unexpected medical expenses.
ClearProtectionSM Plus plan offers a combination of affordable protection with immediate benefits.
Lumenos® HSA Plus plan is a traditional PPO with an option for a Health Savings Account.
Tonik® plans are tailed to cover young adults and provide protection from unexpected medical costs.
Blue Cross is respected as an innovator in the health insurance industry. Quality health plans are available for individuals, families, and groups. Blue Cross plans feature popular benefits offered in a wide range of price options so that one can find the right medical plan for their needs. Search for a Blue Cross plan and obtain a FREE quote using our online health insurance quote system.
Anthem Blue Cross has been active in California for over 70 years. The doctor and hospital network of Blue Cross is extensive and is able to offer low cost health insurance to millions of Californians. California Health Plans is proud to be one of the top insurance agencies in California for Anthem Blue Cross. Our staff has years of experience helping customers understand their health insurance options and select the right plan for their needs and budget. Please call us at 1-866-657-8222 to discuss your health insurance requirements or get free online health insurance quotes from Blue Cross.