Have a question about HealthNet? We're here with answers.
Call us at 1-866-567-8222
Health Net, Inc. is one of the largest health care companies in the U.S. Based in Woodland Hills, California, Health Net provides health plans to over 6 million individuals across the U.S. Health Net has a behavioral health subsidiary, MHN, which provides mental health coverage to over 6 million individuals in all 50 states. Health Net has over 9,000 employees and annual revenues in 2009 were over $15 billion. In the 2010 Fortune 500 list of corporations Health Net was ranked #146.
Health Net received several ratings of "Excellent" from the National Committee for Quality Assurance. Health Net of California, on June 30, 2009, had over 1 million members enrolled in Commercial HMO/POS plans. Over 100,000 members were enrolled in Medicare HMO plans from Health Net of California. Medicaid HMO plans from Health Net of California had a total enrollment of over 800,000 members.
On April 19, 2010, Health Net Inc was selected as an Official Honoree at the 14th Annual Webby Awards in recognition of its overall Internet excellence. Kathleen Richard, customer care officer for HealthNet, stated that "This award demonstrated one of the many ways we are a solutions-oriented company that continually strives to provide excellent customer service via the Internet."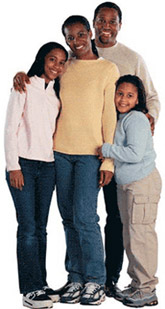 HealthNet Insurance Plans
Health Net offers health insurance plans for individuals & families, Medicare plans, group employer plans, and California State health programs. Individual& family plans feature Decision Power, a program that brings together under one location, resources and personal support. Decision Power, offers support such as talking to a health coach, information about health improvement plans, and the storage, maintenance , and tracking of personal health information in a central and secure location. Health Net also offers vision plans and dental plans (California only).
Health Net is one of the largest health carriers in California and has a network of over 50,000 doctors and well over 4,000 pharmacies. California Health Plans is pleased to be a health insurance agency offering plans from Health Net. You can quickly obtain a free online medical insurance quote from Health Net or call us at 1-866-657-8222 for assistance.