The drought in California is a precursor to the potential for wildfires but also a reminder of the importance to review your homeowners insurance policy. It's important to make certain you have the right coverage and not be surprised by "insurance holes".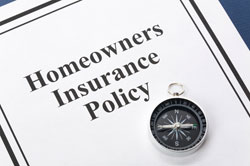 An "insurance hole" that may happen after a disaster is in regards to building code upgrades. The rebuilding of a house is subject to the latest building codes. The building expense to comply with the code upgrades is probably not covered in the standard homeowners insurance policy. You should review your policy with your agent to determine whether you have coverage for building code upgrades and if you should purchase additional coverage.
Take an inventory of your personal property. Estimate the value of your personal property to make certain you cover the contents. New items purchased over the past year need to be considered.
Determine how much coverage you have for liability. In case someone slips and falls on your property do you have enough coverage? It may be advisable to obtain a Personal Liability Umbrella to help protect you in case of multimillion-dollar lawsuits.
Find out if you are covered for market value or replacement cost. The cost of rebuilding your house may be higher (or lower) than the price you paid for it or the price you could sell it for today.
For most persons, a house is their biggest investment in life. Spending time with their insurance agent each year to review their homeowners insurance policy is strongly recommended.
Call Terpening Insurance at 1-800-585-1776 and spend a few minutes to review your homeowners insurance policy.