How do we research the quality of doctors? There is a lot of information available online but one must know where to look. The first step in evaluating a doctor or medical group is to visit their website.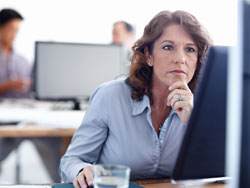 Carefully reading the pages of the doctor's website should provide you with important basic information. You should be able to find out about the doctor's schooling, training, and sometimes his or her philosophy of medicine. If they are specialists, then you should check if they have had additional training and certifications.
Physicians are licensed by The Medical Board of California. Visit www.mbc.ca.gov and see what the information may be available in public records. Superior Court files can be checked online for a small fee to see if your doctor has any civil and/or criminal complaints.
Online rating tools are available but you should be careful not to base your judgment on a small sample of reviews. Some of the popular physician rating website are RateMDs, Vitals, Healthgrades, and Angie's List.
California has a new state ranking tool for medical groups, hospitals, and nursing homes. Visit the website CalQualityCare.org. You can view the performance of health care such as clinical quality, patient experience, and patient safety.
The Federal government offers a tool called Physician Compare. Doctors participating with Medicare are identified by their involvement in quality programs. Visit Medicare.gov
Besides using online resources, ask around to see what your friends, neighbors, and co-workers know about the doctor. Referrals and recommendations are still one of the best methods to find a high quality doctor.